The popular manufacturer of smartphone company One Plus now launches their new product "The smart band". Through this smart band now one plus company be part of the wearable market.
The OnePlus Band has a 1.1-inch, 126×294 pixel AMOLED touchscreen. The company does not reveal details about the ram and processor, however, one plus band has 100 mAh battery
The company claimed that battery timing is two weeks after one complete charge (however it depends on user style of utilization).
This band is water and dust resistant and this band gave IP68 certification (IP, or Ingress Protection, is a universally accepted measurement of varying degrees for dust and liquid resistance) so, this band can also be used in rain. This band also tracks the footsteps and also informed the user about their sitting posture and also about, the time that keeps the user in sitting mode.

Because this band is not a medical device but it is capable to notify the user about heartbeat, sleep and because of PS-02 sensor also informed about the level of oxygen in the blood.
Basic information about health may check on the band but get more details about health with the help of an Android phone application that connects via Bluetooth 5.0.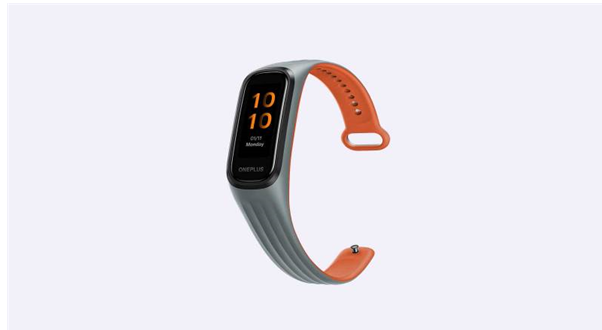 Such that this band also has basic smart watch function like: notifications, music playback, alarm, and timer.
The price of the One plus band is thirty-four US dollars and right now this band makes first launched in India and we hope Oneplus band grab the attention of users and very soon launch in other Asian countries.